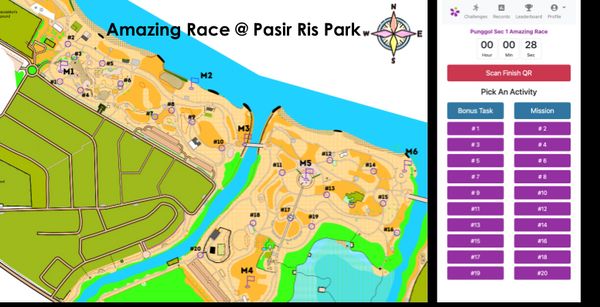 The Amazing Race at Pasir Ris park was the first opportunity for the Secondary 1 students of the Punggol Secondary school in Singapore to reconnect with the outdoors since the covid started. The objective was to reacquaint the students with outdoor activities and to bring them slightly outside their comfort zones.
The organizers prepared 20 checkpoints, 6 activities (throwing challenge, cardinals, minefield, ...) and 2 bonus tasks distributed over the park.

The students in group of 5 navigated using a detailed map to the various locations to complete challenges. They realized that team work was key. They used their phones with the Mangostin Web App to scan QRs to check-in, to collect bonus points and to answer multi-choice questions about wild life, health and fitness.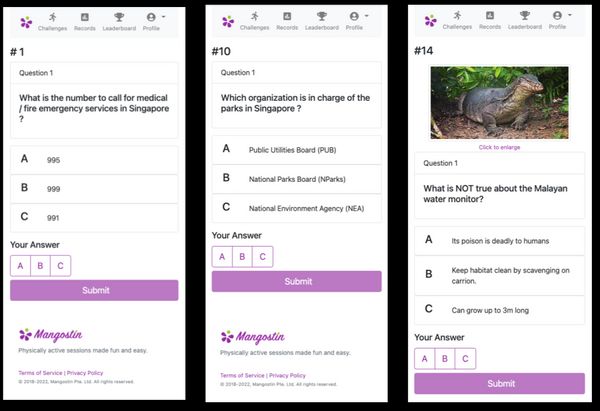 A friendly Secondary 1 grade inter-class competition was set, each group of students contributed to the score and overall time of their classes.
Congrats to all students!!!