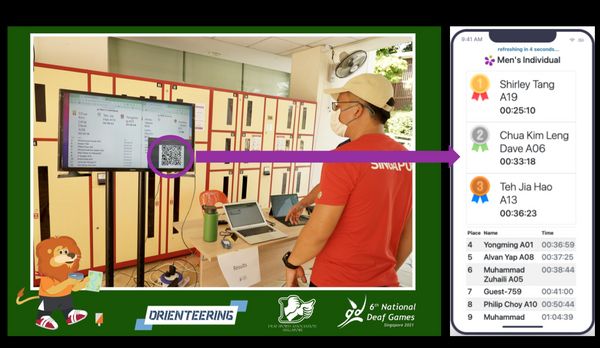 Results displayed at a finish line on a leaderboard and on a phone
The Orienteering events of the 2021 National Deaf Games (held in March 2022) used Mangostin as their time tracking software along with the SportIdent equipment. Participants times were automatically tabulated and presented in leaderboards by events. Participants saw their individual results at the finish line and then followed the live results directly from their hand phones.
Organizers set up the Sprint, Score and Team races in Mangostin in just a few minutes.
Congratulations to all participants!!