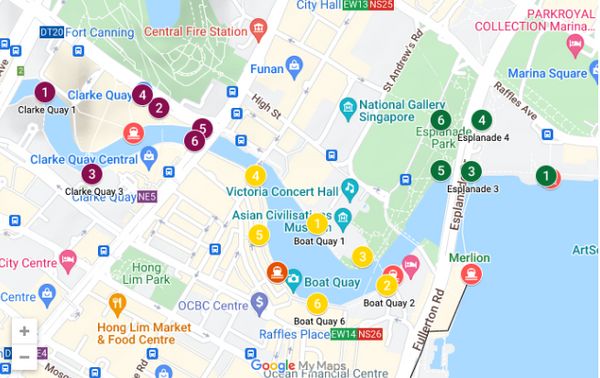 During a half-day Amazing Race in March 2022, about 200 Year 12 students discovered or re-discovered the Singapore Quays areas.
They raced to visit 22 checkpoints, take group photos and answer questions about Singapore: its history, monuments and culture. Checkpoints, valid answers and activities awarded points to their teams named after Singapore famous dishes (e.g. Kaya Toast, Char Kway Teow, Bak Kuh Teh, ...).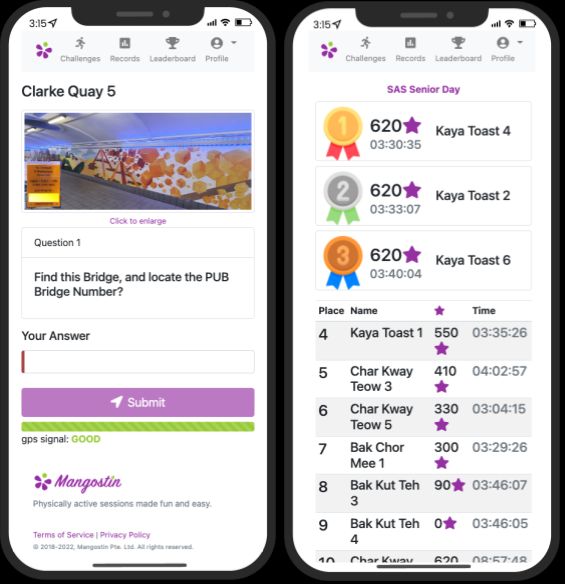 The students used the Mangostin Web App on their phones to check-in at culturally significant locations, to share pictures and to answer questions.
The organizers created the Amazing Race in Mangostin in a few clicks and then for students safety could follow the live progress and locations of each team on a map.