Designed by pikisuperstar / Freepik
Are looking you for ideas to create a rich and fun on-campus outdoor ed experience? An amazing race with a mix of outdoor ed skills and quiz activities?
The PE teachers at Queensway Secondary school in Singapore created their own Outdoor Ed Amazing Race for their secondary students.
The cherry on the cake: they even got to showcase it in front of the Minister for Education.
Here are the key steps they used to bring their on-campus Outdoor Ed Amazing Race to life.
1. Pick a theme for each stage
Select a handful of topics for the race stages. Queensway Secondary had five stages:
Outdoor cooking
Navigation
Bouldering
CPR & AED
Knots & lashings
2. Select the skills-based and cognitive activities
For each stage, choose a set of skills-based and quiz activities. Here are examples of activities and questions.
Outdoor cooking
Cook a meal using noodles, egg, vegetables and sausages.
What are the 3 elements of the fire triangle?
Cardinal orienteering
Complete 2 of the Cardinals challenge cards.
What should you do when you get lost in the woods?
Bouldering
Climb from one end of the bouldering wall to the other end.
Before you begin climbing on the bouldering wall, what should you check?
CPR & AED
For every minute without CPR & AED, the chance of survival drops by ____ percent.
Perform 30 chest compression CPR and operate the AED
Knots & lashings
Tie a figure-of-8 loop knot and record the process using the padlet link.
Which of the following knots allows the simple and reliable loop to be tied to a carabiner, or your own harness?
3. Create the Adventure Race experience
Students use their phones, tablets or chromebooks to navigate to each stage and clear it.
They answer the quiz questions on their devices.
They record the completion of the skills-based activity by scanning the QR code presented by the teacher in charge of the station.
Each valid answer and completed task award points to students. Students and teachers can check the leaderboard at any time.

For the cardinal orienteering activity, students navigated through the checkpoint grid following directions on their challenge cards. They tapped the correct electronic checkpoints with their tag cards and checked their results on the tablet.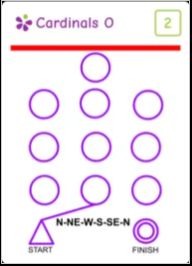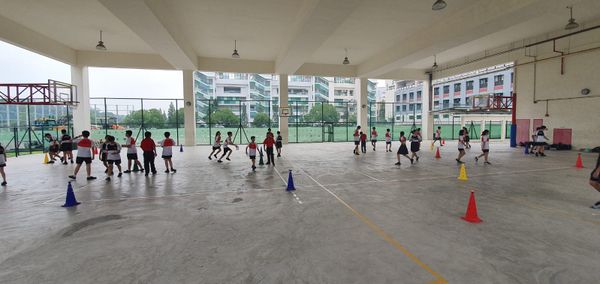 Orienteering at a MOE school (not taken at Queensway Secondary)