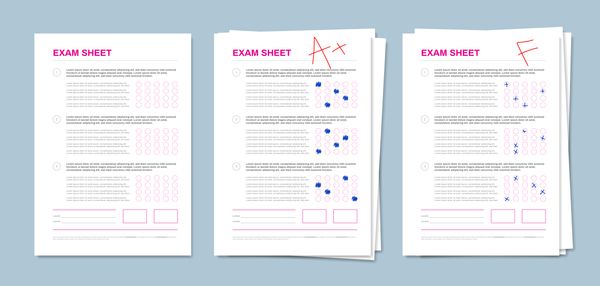 School vector created by macrovector / Freepik
Are you wondering whether physical movement can be easily added in the school curriculum? For an academic subject? Or even for a test or quiz?
The PE teachers at Saint Anthony's Primary in Singapore upgraded their existing Primary 6 Health and Fitness paper quiz to a quiz in movement.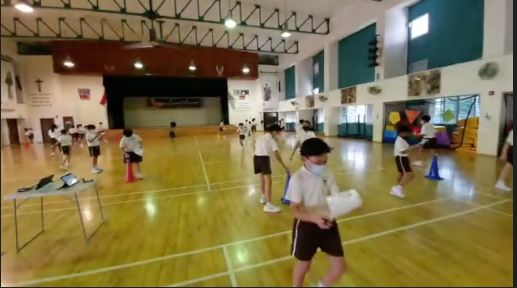 It is an immediate win for students and teachers.
Extra physical activity for the students
instant quiz feedback for the students
Automatically tabulated results for the teachers
Copy the multiple choice questions in a Google Sheet
Copy your existing questions and possible answers into a Google Sheet.

Select the number of unique quiz sheets
For an assessment quiz, go for one unique quiz sheet per student. With each student having a unique quiz sheet, following another student doesn't help 😉.
Ready-to-print quiz sheets are automatically saved on the teacher's Google Drive.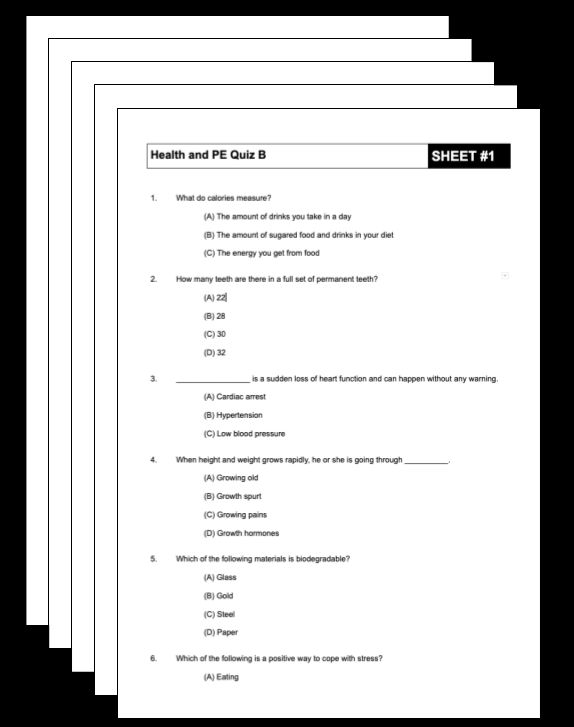 Set 5 checkpoints and hand out tag keys and quiz sheets
Set five PE cones and their electronic checkpoints as the quiz multiple choices (A, B, C, D and Next). Hand out a tag key (or card) and a quiz sheet to each student.
The physically active quiz is ready!